Mindfulness and Meditation: A Guide To Working With Youth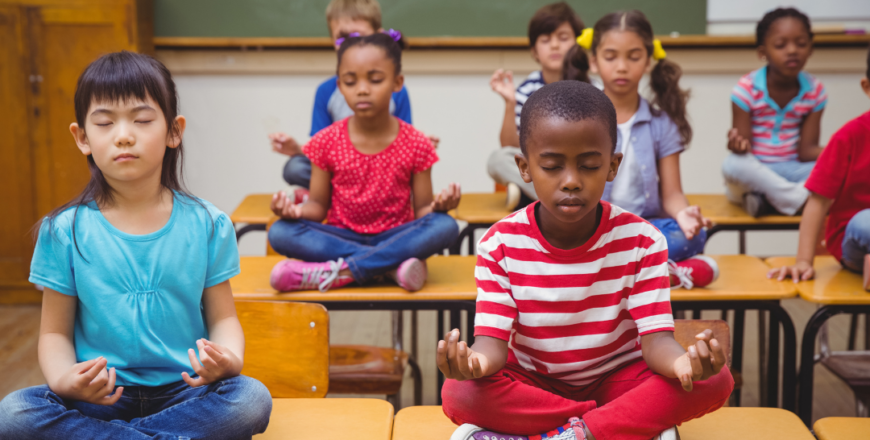 As providers of school wide programing on implementing mindfulness and meditation into classrooms to improve learning and behavior, The Namaste Project trainers have decades of experience working with youth.
We created this course so anyone working with children, any parents, teachers, counselors, youth program workers, volunteers, family…anyone, can learn mindfulness for themselves and how to bring it into a child's life with ease and with instant results. You no longer have to be a staff member at one of our partner schools to have access to this knowledge.
We firmly believe that social emotional learning, mindfulness, and mediation training should be affordable and accessible to everyone. We have created the lowest price point possible for this amazing information.
Once you complete this course you will better understand
-The science of mindfulness 
-Why mediation, mindfulness, and yoga work 
-Social Emotional Learning 
-Behavioral issues, trauma, and how to treat it
-How to create a calmness in your own life with meditation and mindfulness
-What it means to be mindful for children
-How to use activities for kids in mindfulness
-What mediation is and how it impacts children's behavior and learning
-How to use activities for meditation with children 
-How kids yoga is different
-How to implement yoga in your home and classrooms
-How to use songs, games, and fun to teach yoga to kids
You will receive 
-Videos to instruct breathwork and mindfulness activities
-Ten instructional guides to implement 60 seconds of breathing with kids at home or in the classroom right away
-Mindfulness activities and crafts you can do right away
Mindfulness
1
2
3
The Science – What is Mindfulness?
4
5
Simple Ways to Get Started
It starts with you
1
2
Calm Parents and Teachers
3
Breathing- Let's practice!
4
Mindfulness practices- Activities Pre-k-6
5
Mindfulness practices- Activities 6-12
6
Mindfulness practices- Resources for Families
Meditation
1
2
3
4
Meditation – Let's practice!
5
Meditation practice- Meditation for Kids
6
Meditation- Additional resources
7
8