Creating a Mindful Workplace
February 2, 2023

Posted by:

Kali Arnold

Category:

Mindfulness

Tips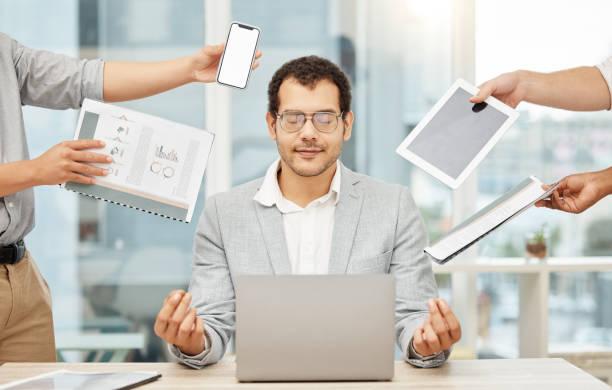 In today's fast-paced and ever-changing work environment, it's easy to get caught up in the hustle and bustle of daily tasks and deadlines. The constant pressure to perform and meet expectations can lead to stress, burnout, and a lack of engagement in the workplace. However, there is a solution to this problem – mindfulness.
Mindfulness is the practice of being present and fully engaged in the current moment, without judgment. This can be applied to the workplace, creating a more mindful and productive environment for employees. In this article, we will explore the benefits of a mindful workplace and the techniques that can be used to create one.
Benefits of a Mindful Workplace
Reduced Stress and Burnout
One of the most significant benefits of a mindful workplace is the reduction of stress and burnout among employees. Mindfulness practices, such as meditation and deep breathing, can help individuals manage stress and improve their overall well-being. When employees are less stressed, they are more productive and engaged in their work, leading to better results for the company.
Increased Focus and Productivity
Mindfulness also helps to increase focus and productivity in the workplace. When employees are mindful and present in the moment, they are less likely to be distracted by external factors and can focus on their tasks more effectively. Additionally, mindfulness practices can improve memory and cognitive function, leading to better decision-making and problem-solving skills.
Improved Teamwork and Communication
Mindfulness also promotes teamwork and communication in the workplace. When employees are mindful, they are more aware of their thoughts and emotions, leading to better self-regulation and empathy towards others. This can lead to improved communication and collaboration among team members, resulting in more efficient and effective work processes.
Enhanced Creativity and Innovation
A mindful workplace also fosters creativity and innovation among employees. When individuals are present and engaged in the moment, they are more open to new ideas and perspectives, leading to more creative solutions to problems. Additionally, mindfulness practices can help individuals develop a growth mindset, which is essential for innovation and adaptation to change.
Promote Empathy
If you want to promote empathy among employees, a mindful space is the best solution. By taking time to focus on their own emotions and thoughts, employees can learn to understand and relate to the emotions and thoughts of others. This can lead to better empathy and communication among employees, which can ultimately benefit the company as a whole.
Techniques to Create a Mindful Workplace: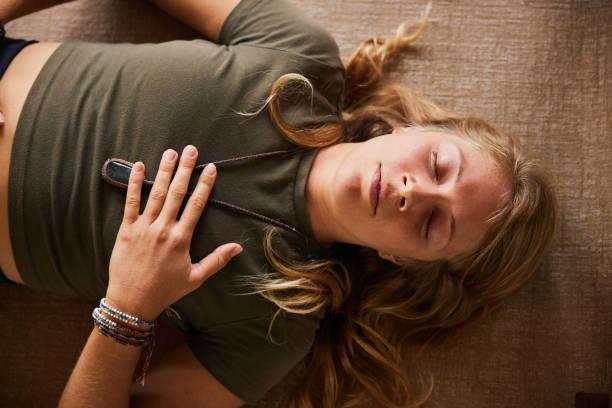 Encourage Mindfulness Practices
One of the most straightforward ways to create a mindful workplace is to encourage employees to practice mindfulness techniques, such as meditation, deep breathing, and yoga. These practices can be done individually or in a group setting and can be integrated into the workday through scheduled breaks or lunchtime sessions.
Create a Positive Work Environment
Creating a positive and supportive work environment is essential for promoting mindfulness in the workplace. This includes fostering open communication, providing constructive feedback, and creating a culture of respect and trust. When employees feel valued and supported, they are more likely to be present and engaged in their work.
Promote Work-Life Balance
Another crucial aspect of creating a mindful workplace is promoting work-life balance among employees. This includes encouraging employees to take regular breaks, disconnect from work during non-work hours, and prioritize their well-being. When employees are able to balance their work and personal lives, they are less likely to experience burnout and stress.
Lead by Example
Finally, it's essential to lead by example when creating a mindful workplace. Managers and leaders should practice mindfulness themselves and model the behavior they want to see in their employees. This can be done through regular mindfulness sessions, encouraging open communication, and promoting a positive work-life balance.
Creating a mindful workplace can lead to numerous benefits for both employees and the company as a whole. From reducing stress and burnout to increasing focus and productivity, mindfulness can help create a more engaged and productive workforce. By encouraging mindfulness practices, creating a positive work environment, promoting work-life balance, and leading by example, companies can create a more mindful workplace that benefits everyone involved. It's important to note that mindfulness is not a one-time thing, it's a continuous practice that must be nurtured and sustained to see the results. By encouraging employees to adopt mindfulness as a lifestyle, companies can reap the long-term benefits of a more mindful workforce.
Enjoy this content? Sign up to receive more mindfulness tips from The Namaste Project!