How mindfulness can improve your communication with loved ones
January 27, 2023

Posted by:

Kelsey Evans-Amalu

Category:

Mindfulness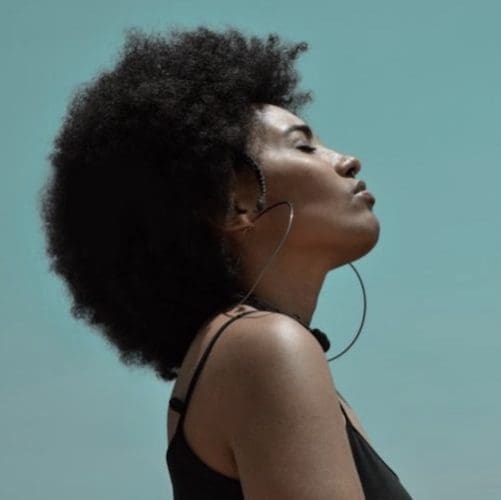 Mindfulness is not just the latest fad – it's been shown in studies to improve depression, reduce stress and anxiety, and improve cognitive control.
Mindfulness enables adults and children to regulate their emotions and behavior so that they can communicate clearly, learn new skills, and engage with the world around them without acting impulsively or getting distracted by their emotions or negative thoughts.
In this guide to mindfulness, we'll talk about how mindfulness supports regulation so adults and children can communicate and learn in the classroom, at home, and wherever they may be struggling.
But before moving further, let's understand mindfulness.
What is mindfulness? 
Mindfulness is a popular evidence-based practice for training attention, managing stress, and building resilience. It is a combination of Eastern meditation experience and Western research in psychology, medicine, and neuroscience.
The contribution of mindfulness to mental health has been proven in numerous studies. Mindfulness is most often studied as a personality trait, reflected in the ability to retain and maintain receptive, open attention and awareness of ongoing experiences. This trait predicts both mental health and communication success.
Impact of mindfulness on communication and learning for children and adults
Mindfulness helps you be present
Mindfulness meditation is all about being present. Studies have shown that people who practice mindfulness regularly tend to be more aware of their environment, surroundings, and physical sensations. This awareness leads to better regulation, which in turn helps you communicate better with others and learn new skills. That's because when you're mindful, your focus isn't on yourself or your own feelings—it's on what's happening around you.
Create space between stimulus and response
Meditation is a great way to ensure you take a look at how you're reacting to a situation before automatically jumping in. When we become more aware of our thoughts, feelings, and actions, we are able to make decisions that fit with who we really want to be.
The act of reflection is crucial in all aspects of life—including relationships. Sharing what you're thinking about allows people to understand your point of view and provides them with an opportunity to reflect as well.
Provides perspective

When we get upset, our perspective of what happened may be skewed. How many times have you been frustrated when something didn't go your way, even though that something was exactly what you wanted? Maybe a promotion at work just didn't happen, but at least you got a nice raise…or so you thought! Mindfulness provides us with an objective view of situations. It allows us to see things as they really are, not how we want them to be or how they could be.


Control over your thoughts 

Meditation provides good control over your thoughts and actions. Whether you're an adult or a child, communication is not always easy. It can be hard to maintain self-control and get your point across if you're feeling angry or upset; similarly, it can be challenging to hear what others are saying if you're feeling upset or anxious yourself. 

So, we can say meditation is all about regulation—whether it's something like learning how to regulate your emotions so that you can stay calm and respond in healthy ways when faced with conflict or something like taking a step back in order to listen more closely to what someone else needs to say when they're upset.

Mindfulness increases the regulation of the mind and body, which allows adults and children to feel more calm and more relaxed while they communicate with others or try to concentrate on something that isn't inherently interesting to them.

Increases your attention span

In the fast-paced world we live in today, it's easy to find yourself constantly multitasking and living in survival mode. For both adults and children, this can lead to communication difficulties, poor self-control, frustration, misunderstandings, and more negative outcomes down the road (stress, anxiety, etc.).

 Mindfulness can help you regulate your life so that you can focus on the moment rather than running through dozens of tasks in your head simultaneously, helping you improve your relationships with others. 

Improves your body language and listening skills

Mindfulness helps you become more aware of your body, including how it moves, how it communicates with others, and where it feels tense or uncomfortable. This awareness helps you become a better listener—by understanding what's being communicated through someone else's body language. 

Mindful listening also means being less distracted by your own thoughts and feelings. You'll be able to focus on what someone else is saying without worrying about how it might affect or reflect on you.

Helps with impulsivity issues in young learners

Mindfulness practice in children helps them be less impulsive and better able to control themselves. This means that they are more likely to think before acting, resulting in better social interactions. 

As a result, they are more respected by their peers. Children who have these skills also have an easier time focusing on tasks at school or at home, making it easier for them to learn new information and retain what they've learned.

Our ability to communicate and learn from each other as individuals and as groups depends upon our ability to regulate ourselves and our environments. Mindfulness, or the process of observing without judgment, helps us to be aware of our own thoughts and feelings as well as the environment around us. 

Therefore, mindfulness plays an important role in communication and learning by allowing us to regulate ourselves, those around us, and our surroundings in order to effectively communicate, learn and thrive together.
Enjoy this content?
Sign up
to receive mindfulness tips from The Namaste Project!