How to Build A Calming Corner
December 16, 2020

Posted by:

Kali Arnold

Category:

Meditation

Tips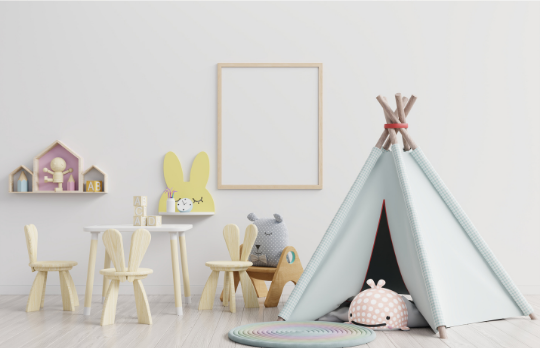 Everybody needs a break from time to time. When we experience overwhelming emotions such as fear, anxiety, anger, frustration or sadness, it is nice to have a safe space where we can reset and restore. Now, I'm not talking about the old school time out when a child who misbehaved was sent to stand in the corner with their nose against the wall. A calming corner is peaceful and fun place where kids can get away from what ever is bothering them and help regulate their emotions before returning to class. This also works in a home setting when a child is having an outburst or feeling anxious.
What You Need for Your Calming Corner
A calming corner does not have to take up a lot of space. You just need a small, designated area of your home or classroom. The purpose of this space should only serve as a calming corner. When designing the space, keep in mind that you are trying to calm the senses of sight, sounds, touch, and smell.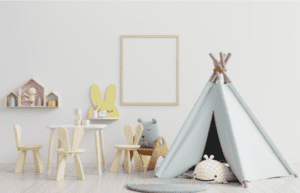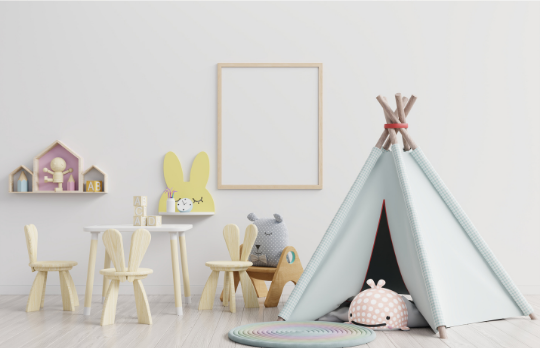 Room Setup:
If you are able to paint the room, use soothing colors such as pale blues, grays, or blush.  If not, you can hang soothing pictures like watercolor paintings, images of nature or the ocean.  It is also really nice to have some positive affirmations on the walls such as these: Motivational Wall Art or Black girl affirmation posters.
When it comes to furniture you want to find textures that are soft, soothing, and comfortable.  A nice fluffy rug such as a Cream round rug or Rainbow rug are great to lay on and feel wonderful under the feet.  You can have a lot of fun with picking out furniture for the room.  There are so many cute seating options like this Blue dot animal bean bag or Striped animal bean bag.  You could also use a Flower floor pillow for younger kids or a  round floor pillow for older kids.  Add a pop of color with some Your Smile cute pillows.  If you want to go all out and create a little sanctuary for your child a Teepee tent for kids is the ultimate zen place for a kid to relax and restore.  It is something I sure would have loved to have had when I was a kid.
How to Use Your Calming Corner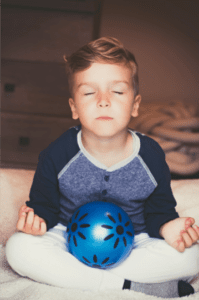 Calming tools:
Once you have created a calm and comfortable place, it's time to equip the space with some activities that can be used to de-stress and reset emotions.  It is really helpful for children to have a way to express their feelings.  For many children, it is easier to draw or write their emotions than it is to verbalize them.  This is where a Whiteboard & Chalkboard standing easel is very helpful.  I love that it comes with both options of a dry erase board and a chalkboard. Kids will have endless opportunities to draw pictures, express their feelings, or write stories.  It is also vital to have fidget toys that can be used to alleviate stress and anxiety.  These toys can also be used to stimulate creativity and increase focus.  Lastly, an Interactive calming stuffed animal is the perfect calming companion for any young child.  
The creation of the calm corner can be a fun activity within itself.  Allow your children to have a say in what they would like to have in their space and it will be a place that they will look forward to going to and enjoy.  Have fun picking out the colors and games and explain to them why they have this place and how they can use it.  It just might end up being the most popular spot in your home or classroom.