How Yoga Helps Us Get Back in Touch With Our Own Body
January 27, 2023

Posted by:

Anna Ferencie

Category:

Yoga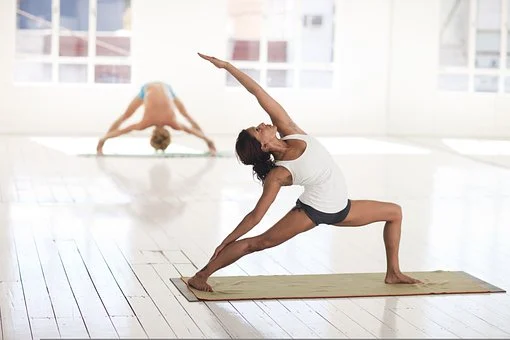 Information about the benefits of yoga for adults and children is increasingly heard from the lips of trainers, doctors, and scientists. It is proven that yoga is a safe and potentially effective treatment option for people with emotional, physiological, and behavioral health conditions.
Therefore, today we decided to figure out in detail how yoga helps release energy and bring us into our body and regulate ourselves.
Yoga and self-regulation
Self-regulation is the ability to recognize and change one's behavior, thoughts and emotions depending on the situation. Yoga enhances this ability by teaching you to understand and manage your emotions.
At the same time, self-regulation skills reduce impulsivity and help you to solve problems better and adapt to new challenges.
For example, if a child has an embarrassing situation at school, they are less likely to pay attention to new material, which can lead to poor school performance over time. But by learning to reflect and recognize their emotions and needs, children can more effectively deal with unpleasant circumstances and situations.
Strengthening the physical condition
Yoga exercises, combined with a special breathing rhythm, involve all the systems of the body, trained joint mobility, and the musculoskeletal system, and have a positive effect on internal organs. In addition, yoga develops endurance, body flexibility, strength, and agility.
So, stretching exercises relieve tension in the body, and staying in different positions increases muscle strength and strength.
In addition, scientists report that regular yoga helps:
regulate blood sugar and insulin levels;

improve coordination and sense of balance;

reduce abdominal pain with irritable bowel syndrome (IBS);

regulate hormone levels.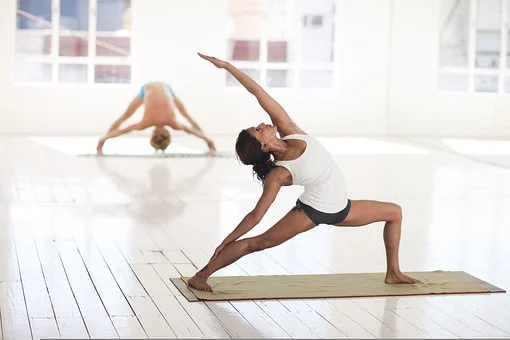 Moreover, many yoga exercises stimulate the digestive system and eliminate the problem of constipation due to the flexion of the body and stretching. As a result, we become strong, healthy, and active.
Improving memory and ability to concentrate

Yoga enables you to focus on the sensations in the body, follow the flow of thoughts, and concentrate on internal states. In addition, in the process of doing the exercises, memorization skills are trained and the development of these cognitive functions has a positive effect on different life achievements.
Development of body awareness
The practice of yoga includes balancing, twisting, and tilting, which demonstrate physical abilities and teach you to understand your body. As a result, you begin to treat yourself more thoughtfully and learn to manage yourself better.
Reducing stress and anxiety
Breathing exercises and relaxation techniques that you learn through yoga can be important tools in dealing with stress.
The practice of yoga has been shown to lower the levels of the stress hormone (cortisol) in the body.
In addition, when we exercise, we release endorphins, neurotransmitters that create a feeling of peace and happiness and free us from negative thoughts and feelings accumulated in the body.
Did you know that we physically hold negative emotions in our body (usually in the neck and lower back)?
It is claimed that yoga elements included in the school physical education curriculum reduce adolescent levels of aggression and anxiety, reduce behavioral deviations and contribute to the demonstration of higher results during testing.
Increased self-esteem
Yoga is a fun activity in a non-competitive environment where you can learn new yoga postures and breathing techniques. And improving technique, balance, and flexibility gives you a sense of personal empowerment that helps to grow your self-confidence.
Better sleep
Yoga is a great way to improve sleep. Researches confirm that the combination of exercise and breathing techniques promotes the release of the hormone melatonin, which is produced at night and helps us fall asleep.
In addition, yoga relieves tension built up during the day, allowing you to fall asleep faster and sleep longer. Therefore, it is very useful to do some exercises just before going to bed.
Encourage social interaction
Group yoga typically includes songs, games, and other fun activities that encourage you to move together and learn from each other. This creates a positive, engaging environment where you can have fun, talk to each other and learn to trust each other.
All these positive effects make it clear that yoga is an important tool for physical and mental well-being. It can help you learn to live in the moment, successfully deal with stressful situations, and resolve problems peacefully. All these are very important skills in today's too fast and changing world.
Finally, we note that yoga is also useful for your kids. By practicing it, they also improve their health and mental balance.
Enjoy this content? Sign up to receive mindfulness tips from The Namaste Project!