Mindfulness in Corporate Spaces Works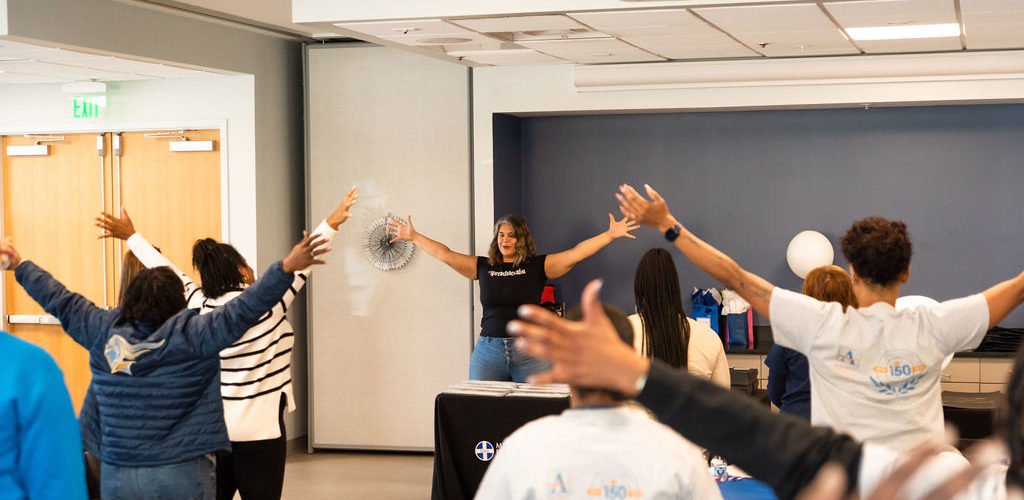 Mindfulness can help corporate teams in several ways
Improved Focus: Mindfulness practices can help individuals improve their focus and attention, which can lead to increased productivity and effectiveness. This can be particularly beneficial in high-pressure corporate environments, where distractions and competing demands are common.
Reduced Stress: Mindfulness practices have been shown to reduce stress and anxiety, which can improve overall well-being and reduce the risk of burnout. This can be particularly valuable in corporate settings where long hours and high demands can take a toll on employees.
Better Communication: Mindfulness practices can also improve communication skills, including active listening and empathetic communication. This can lead to better collaboration and teamwork among employees, as well as improved relationships with clients and customers.
Increased Creativity: Mindfulness practices can help individuals access their creativity and problem-solving abilities by reducing mental clutter and promoting a calm, clear mindset. This can be particularly valuable in corporate environments where innovation and creativity are highly valued.
Overall, incorporating mindfulness practices into corporate teams can lead to happier, healthier, and more productive employees, which can ultimately benefit the organization as a whole.
Author:daniellebrunson
Danielle Brunson is a E-RYT 200 certified yoga teacher and a certified meditation and mindfulness teacher trained by the Greater Good Science Center at UC Berkeley. In addition to teaching yoga she is the Co-Founder of The Namaste Project, a mindfulness and meditation company that provides training to adults in public schools, businesses, and community settings. Her approach to yoga and mindfulness is centered in accessibility and inclusivity. Danielle also has an extensive background in education and educational leadership with over 15 years of classroom and administrative experience in bricks and mortar and virtual school settings. She is passionate about using her skills as a teacher leader and trainer in combination with skills as a yoga and elementary teacher to bring yoga and mindfulness to as many students and adults who work with them as possible.