Mindfulness in the Virtual Classroom
May 6, 2020

Posted by:

Danielle Brunson

Category:

Mindfulness

Tips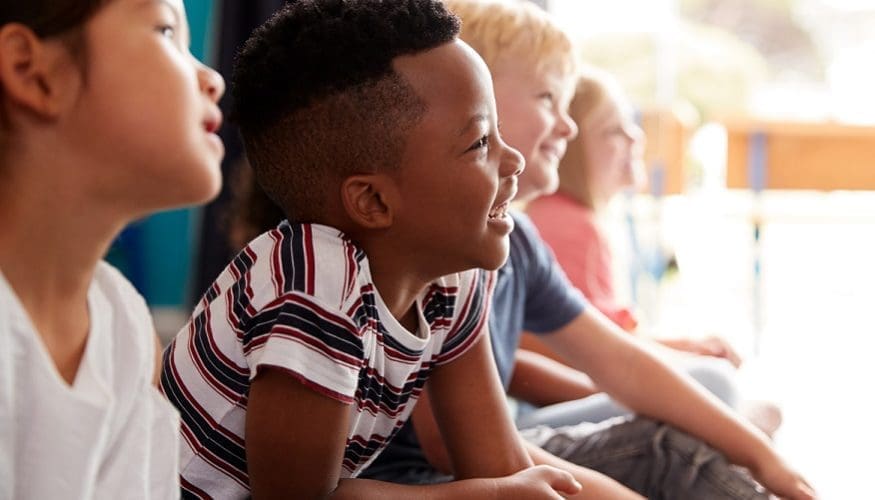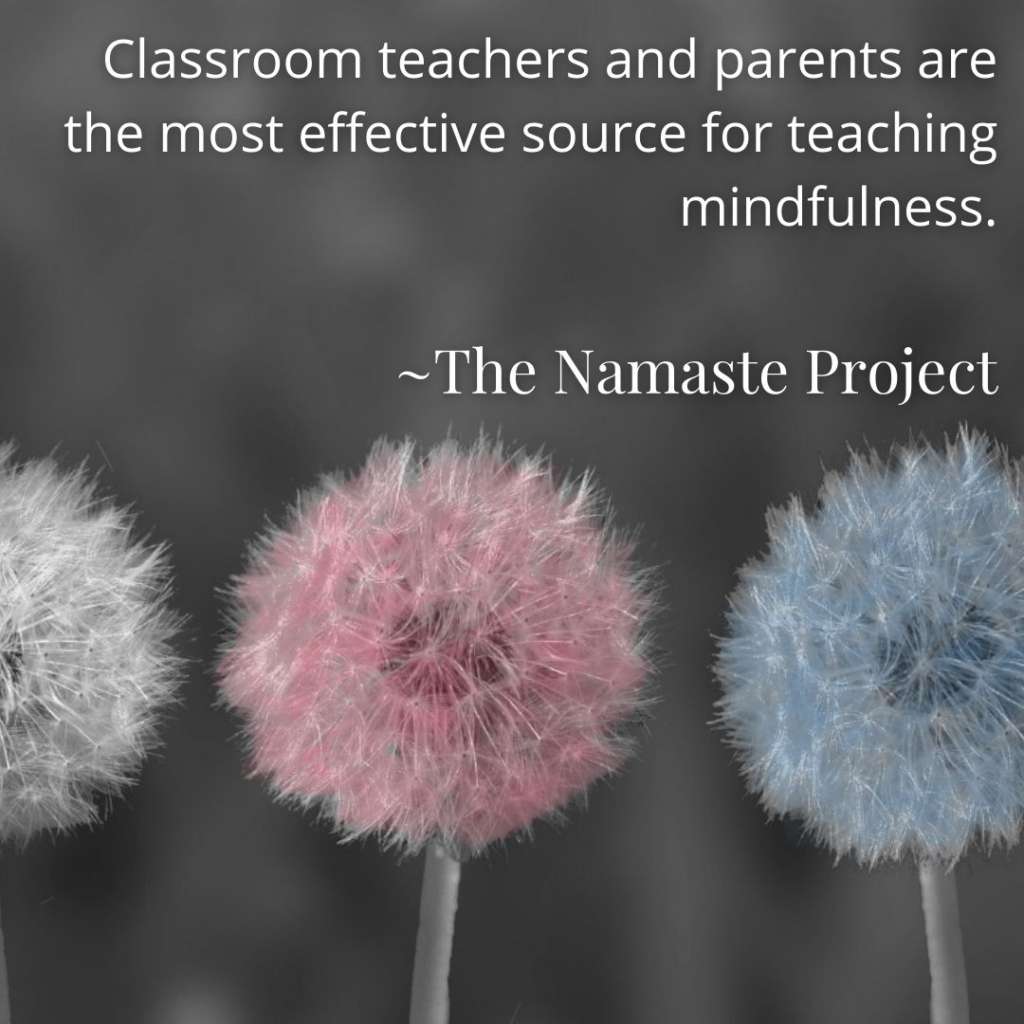 Often as parents and teachers, we forget how the kids we care for are picking up the energy that surrounds them. When things are stressful for us, they know. Kids are always listening, always absorbing, always wondering what's right or what's wrong.
Many parents are struggling to manage homeschooling, just log into any social media platform and you'll see the memes about handing a kid an iPad for 8 hours a day, about drinking wine at 10am while homeschooling, attempting to keep up with the multiple websites, passwords, tasks. All of this is true, and there is a lot of focus on the experience for the adults in this situation.
While it may seem that our kids are loving the extra screen time, the lack of rules, the freedom… even those who don't relish traditional school are missing it. We are sure of that.
What's even harder to consider, are the kids who need school, for food, for routine, for structure, for safety. How can we as parents and teachers help kids with the many emotions that they are facing right now? How can we help right away?
While we can't fix everything at once, we can start to address the social emotional needs of kids, even in the virtual and hybrid classrooms just by bringing in a little mindfulness each day. Mindfulness exercises get children in better touch with their thoughts and feelings. With increased awareness of how they're feeling in the moment, comes less emotional reactivity and a greater ability to listen and communicate more thoughtfully and effectively.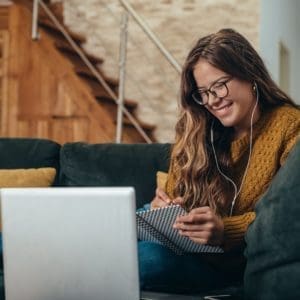 When I was teaching 3rd grade online, starting a virtual class with a mindful moment would set us up for success and focus. As children go to school from home, they may not always be in environments conducive to learning. Just 60 seconds of mindful breathing can change the way your class goes. We all have 60 seconds! We know academics are important, but without a child feeling safe and secure, learning IS NOT going to happen.
Think about how the breath is connected to emotion. When you are happy, you take a nice long breath in to enjoy. When you are angry or sad your breathing may become heightened, faster, more shallow. If our breathing changes when our emotion changes, we can change our emotion with our breathing.
If you aren't sure how to teach mindful breathing, grab our breathing guides here and you'll have access to 3 guides that will get you started easily right away. I recommend starting your face to face or virtual classroom each day with just a moment of mindfulness. Have your students settle, pick a breathing style from our guides you like, and complete three rounds together. You can then just sit and breathe together for another 30 seconds or so. This works, and it's short and easy to do. If you are still unsure of how to teach this breathing to your students after getting the free guides head to our instagram and watch our IGTV breathing challenge videos were we demonstrate for you.
Namaste~Danielle
Author:daniellebrunson
Danielle Brunson is a E-RYT 200 certified yoga teacher and a certified meditation and mindfulness teacher trained by the Greater Good Science Center at UC Berkeley. In addition to teaching yoga she is the Co-Founder of The Namaste Project, a mindfulness and meditation company that provides training to adults in public schools, businesses, and community settings. Her approach to yoga and mindfulness is centered in accessibility and inclusivity. Danielle also has an extensive background in education and educational leadership with over 15 years of classroom and administrative experience in bricks and mortar and virtual school settings. She is passionate about using her skills as a teacher leader and trainer in combination with skills as a yoga and elementary teacher to bring yoga and mindfulness to as many students and adults who work with them as possible.