Why are change and mindfulness so hard?
October 27, 2020

Posted by:

Danielle Brunson

Category:

Meditation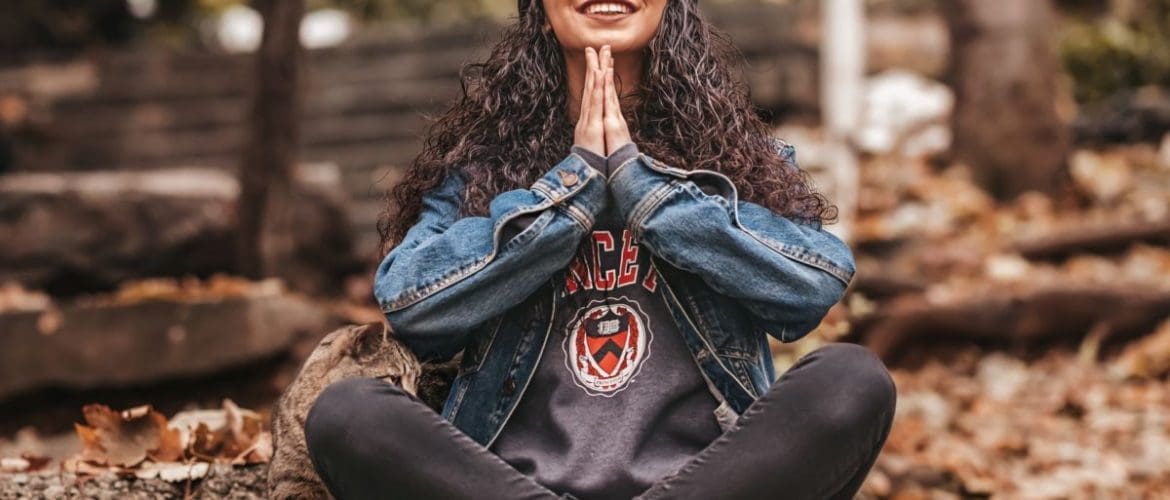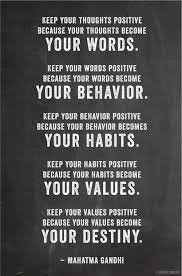 What's so hard about creating real change in our lives? Often we know what we need to do in order to be happier, healthier, and more joyful… but we just can't make change stick.
Well it turns out, there is a physical reason why change is so difficult, and that has to do with the way our thoughts control our bodies and therefore, control our ability to create real shifts.
Don't miss out on more information on meditation and how to use it to create joy and positive change in your life. If you aren't already subscribed, click below to be alerted to new posts in this series and future topics.
Did you know that the average person has 60,000-70,000 thoughts a day? What's even more startling is that 90% of our thoughts are repetitive, meaning each day, 90% of the time, or 54,000 times, we think the same thing. Every. Single. Day
Your thoughts create your life. The same thoughts lead to the same behaviors. The same behaviors cause us to have the same daily experiences. Our experiences create emotional response or feeling responses. Our emotions are what cause us to have thoughts. The cycle continues and we develop routines. So if we want to change our life, we must learn to change our thoughts.
The Physiology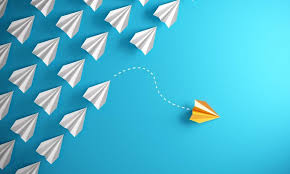 Unfortunately, changing our thoughts isn't as easy as we'd like it to be. Our feelings, emotions, and experiences, all are stored in our bodies in real ways.
We have physiological responses to events, emotions, and thoughts. In fact, our brains do not even know the difference between a real and imagined event. How so? Just think about a time when you were imagining something scary that may happen based off of the news, a scary movie, or just anxiety in general. Your body responded as if this event was actually happening. Most likely your breathing changed, hormones were released creating tension or a desire to hide or fight.
Our bodies are constantly responding to our thoughts by responding to the emotions that are created by them. The physical body becomes a part of the routine, the release of the chemicals in response to the emotion becomes a part of the routine. Routines or habits become even more hardwired. Change becomes even more difficult the longer we repeat this cycle.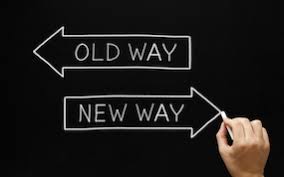 New way
To change you have to make new choices.  Now remember that the body has been creating experiences, firing off neurological responses, and really losing the free will that we have before we become more hardwired.
The moment you decide to do something new, your body isn't sure how to respond, and it's going to be uncomfortable, period. There isn't any other way to put it. Your body may have such a strong response to the deviation from the thoughts, the emotions, the experiences you have been giving it, that you start to feel physically unable to make changes that are not physical at all.
The body doesn't like not being able to predict the future, and it typically starts to provide thoughts that cause us to step back from change.
Thoughts such as I can't do this, I'm not good enough, I'll start tomorrow, This isn't going to work anyways…..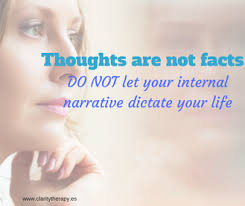 What are thoughts?
These thoughts, these doubts start to flood our minds as we attempt to create real change. However, what if I told you thoughts are not facts. Let's say that again. THOUGHTS ARE NOT FACTS.
Just because you think something, it doesn't make it true. Just because you have told yourself you can't do it, that doesn't make it true. Knowing that everything you think isn't accurate is critical to creating change and fighting the body and mind's natural response to keep you in the cycle you are comfortable with physically and mentally.
How to start to change
So we know all of our thoughts are not true, but that these false thoughts can create emotions, and experiences, and behaviors that create routines and keep us from change… well how are we suppose to start changing?
Mindfulness. The definition of mindfulness is simply paying attention on purpose in the present. As you start to notice your thought patterns through a mindfulness and meditation practice, you can start to change your thoughts.
So to keep it a little more simple, start to see it, think it, and believe it. We change our thoughts, we create change, we change our lives.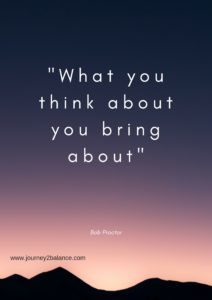 What you think about, you bring about
Maybe you are familiar with the idea of the law of attraction. Or you've read the book "The Secret" or something similar. Simply put, what we think about, we bring about. What does that mean? Well we know our thoughts create emotions and experiences and keep us in a cycle, if we can train our brain to think differently, we can bring about a new way of life, new love, new jobs… the possibilities are endless.
That's right, you can teach your body emotionally what that future will feel like, simply by using mindfulness to retrain your brain.
Research in neuroscience says when you close your eyes and rehearse some thing your brain doesn't know the difference… if you're truly present. You begin to install the neurological hardware in your brain as if you've already done it. Visualization is real. What does this mean? It means all that day dreaming and imagining of a better future that you were perhaps told as a child not to do… well we want you to start doing it. Imagine the future, imagine the change you want, see it, feel it, experience it in your mind, and you are one step closer to it happening.
Real change and abundance
So this points to the science that you can't wait for things to happen to feel them. You can't wait to be in a relationship to feel loved. If you imagine and feel loved and love yourself, it will appear. You can't wait for success to feel like a success. If you imagine and see yourself being successful, you create the emotion, you create the physical response, and you create the path to that success.
What if you have trouble imaging? What if your old thought patterns just won't stop. This is where mindfulness and meditation comes in.
How mindfulness helps
The first step to creating real change in your life, is to notice the behaviors, feelings, patterns and emotions that arise from thoughts. You may not be able to change the thoughts, the emotions, the behaviors right away, but through mindful observation of your emotions, or meditation in which you focus on observing your thoughts instead of controlling them, you can start to see patterns and figure out how to change what you are thinking for something.
But…meditation is hard
I know, creating change, starting a new habit, doing things that are good for us IS hard. The brain and body want to take you back to old habits, old feelings, because that is familiar. My biggest tip to those getting started and really struggling with creating change in their lives, start small, make it attainable and maintainable.
You can get started by simply noticing your thoughts, writing them down, and pausing daily to check in and pay attention. This is the first step to creating a mindfulness practice either by doing short 60 second breathing breaks or meditations. If you are new to meditation, or just getting started and want assistance checkout our 21 day meditation challenge for free here.
Don't miss out on more information on meditation and how to use it to create joy and positive change in your life. If you aren't already subscribed, click below to be alerted to new posts in this series and future topics.
Author:daniellebrunson
Danielle Brunson is a E-RYT 200 certified yoga teacher and a certified meditation and mindfulness teacher trained by the Greater Good Science Center at UC Berkeley. In addition to teaching yoga she is the Co-Founder of The Namaste Project, a mindfulness and meditation company that provides training to adults in public schools, businesses, and community settings. Her approach to yoga and mindfulness is centered in accessibility and inclusivity. Danielle also has an extensive background in education and educational leadership with over 15 years of classroom and administrative experience in bricks and mortar and virtual school settings. She is passionate about using her skills as a teacher leader and trainer in combination with skills as a yoga and elementary teacher to bring yoga and mindfulness to as many students and adults who work with them as possible.